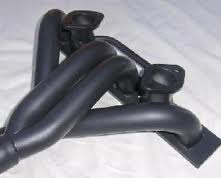 While you can find many a powder coating business in the southern California area, unfortunately not all of the service providers can deliver quality work, on time and on budget. However, for nearly two decades, Electro Tech Coatings has built a reputation as a superior powder coating business, and from small projects to large scale production runs, we have the equipment, staff, and experience that allows us to deliver exceptional work with personalized service. We invite you to learn more about our company so that you can feel confident when partnering with us for your powder coating projects.
Why Choose Electro Tech?
As a family owned and operated business, Electro Tech Coatings is a premier provider of powder coating in San Diego and the surrounding area. Our extensive experience on projects both large and small ensures that we bring a high level of skill to each and every job. Our portfolio is extensive, and includes everything from large production runs to singular bike frame. Our large batch oven can accommodate large items or a high-volume of smaller items and our two-shift operation allows us to complete projects quickly. From powder coating metal to our customized production work, we handle both personal and professional orders, and we strive for flawless work delivered with top-quality service.
We are a full-service powder coating provider, and we can create custom colors and finishes so that your completed project best matches your personal vision.
We even provide various specialty powder coating services.
If you would like more information about Electro Tech, or to see samples of our work, we encourage you to call us or stop by the shop for more information.
Electrotech Coatings
836 Rancheros Dr.
San Marcos, CA 92069
760-746-0292